The Sierra Espuña Regional Park, with its almost 18,000 hectares, is the largest forest mass and the green lung of the Region of Murcia, as well as a mountain massif with limestone formations that exceed heights of 1,500 meters above sea level.
It is an ideal destination for nature lovers looking for disconnection, breathing fresh air and conquering every corner in a different way while releasing adrenaline. Its mountains and valleys are a paradise for hiking and mountain biking.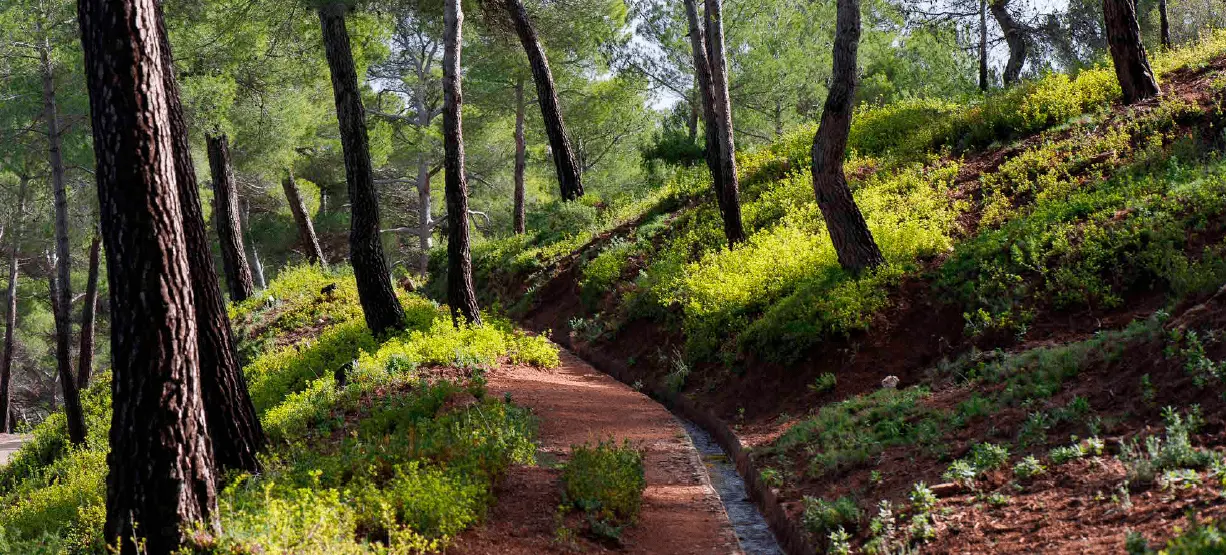 In fact, all those sports lovers who want to challenge their own limits, will find in Sierra Espuña the best place to test themselves with Espubike (visit their website): a route that consists of about 146 kilometers divided into four sections that run through the municipalities of Aledo, Alhama de Murcia, Mula, Pliego and Totana. The route can be done both on foot and by bicycle and the difficulty is not high. As the route is long and is divided into sections, you can take advantage of the opportunity to cover it in different stages while contemplating the beautiful landscapes of the interior of the Region of Murcia. The route can be started by any of its sections and the purpose is none other than to enjoy these incredible natural enclaves and Sierra Espuña at any time of the year.
In addition to this, you can also do the Esputrek route, designed to be done on foot while walking through the heart of Sierra Espuña. It can be started and finished at any point along the route, but the starting and finishing point is the hamlet of El Berro, in Alhama. Its itinerary always runs along traditional paths and trails, some of them recently recovered. Esputrek is, in short, an invitation to visit the most emblematic places of the sierra and to end the day in towns where you can enjoy delicious rural cuisine and stay in inns, campsites, hostels or rural houses. Another option for the more adventurous is to camp in the recreational areas along the way.
In any of the routes, the best option is to go to Sierra Espuña and stay in one of our campervans for rent.
Sierra Espuña has options to suit all tastes. So, if you are looking for a unique experience, there is nothing like a balloon ride to get a bird's eye view of the hills carpeted with lush pines and oaks of the green lung of the Region of Murcia.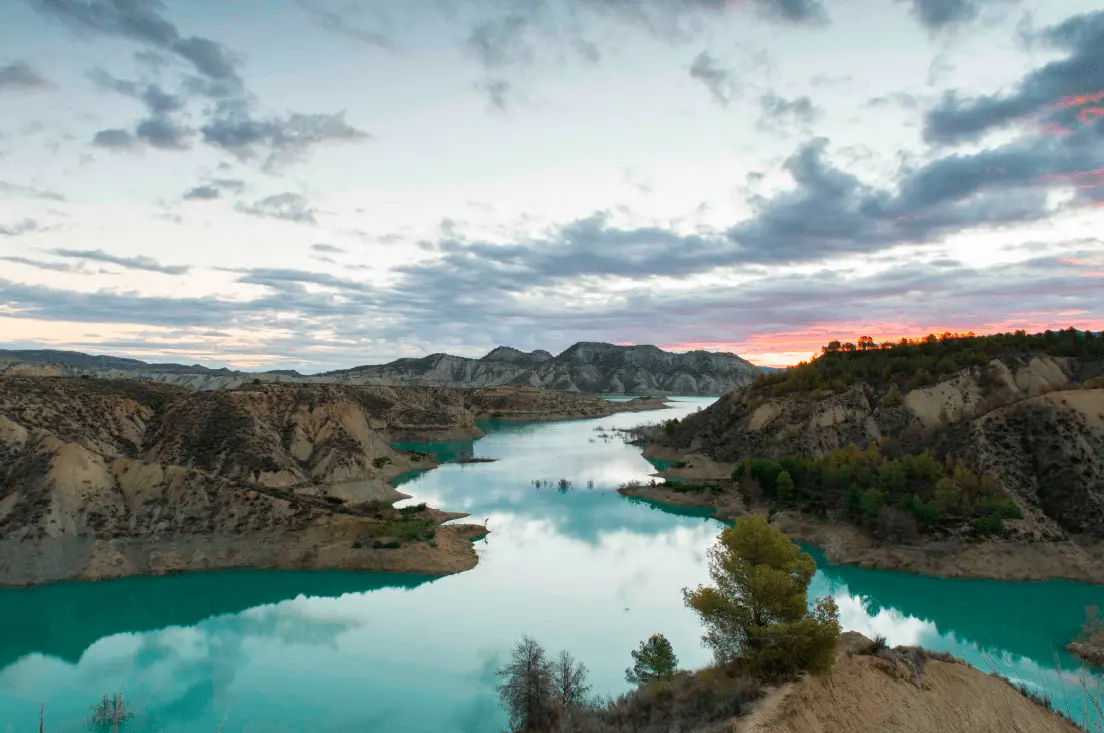 Geology enthusiasts will find a limestone landscape on the rocky peaks. To do this, you must enter the trails and follow the network of roads, most of which are closed to vehicles. Among the highlights of the park area are the Pozos de la Nieve, the Ermita de la Santa, the Leiva Valley and the panoramic views from the Casa Forestal de la Carrasca.