OUR RV RENTAL FLEET
TOP QUALITY CAMPERS
FURGOCASA: RV rent locations
Madrid - Gétafe
From 1 May 2022
FURGOCASA makes the leap to the capital.
During the year 2022 we will open a new location with new campers in the city of Madrid.
For now, we accept rentals from 1 May 2022. Soon we hope to be able to release the calendar for previous dates.

Murcia - Casillas
Our main office is located in Casillas. Less than 5 kilometers from Murcia, the capital of the region and less than an hour from the beach and the mountains. Perfect location to start your trip.
We have a PARKING service at this location for the duration of your rental. The cost of this service is 5 € per day.
How much does it cost to rent a Campervan?
Discounts of
-5%, -10% y -15%
in rentals exceeding 1, 2 or 3 weeks.
How to rent a RV Camper motorhome
for one weekend?
During low and mid season, with a minimum rental duration of 3 days, we DO offer weekend rentals.
Extras and accessories included in the rent
We deliver our rental Campervans with all the necessary extras and accessories for you to enjoy your rental to the fullest.

Bed linen, towels and the option to park your vehicle in our warehouse for the duration of your rental have an additional charge.
Bathroom towels (sup. 20 euros)
Pets allowed (sup. 40 euros)
Parking (sup. 5 euros día)
Safe motorhome rental
Your safety is our top priority
All campervans in our fleet have a comprehensive insurance with an excess of 600 euros, suitable for renting a vehicle without driver.
If you have any problem during the trip, the FURGOCASA team will be at your disposal to help you and assist you in the best possible way.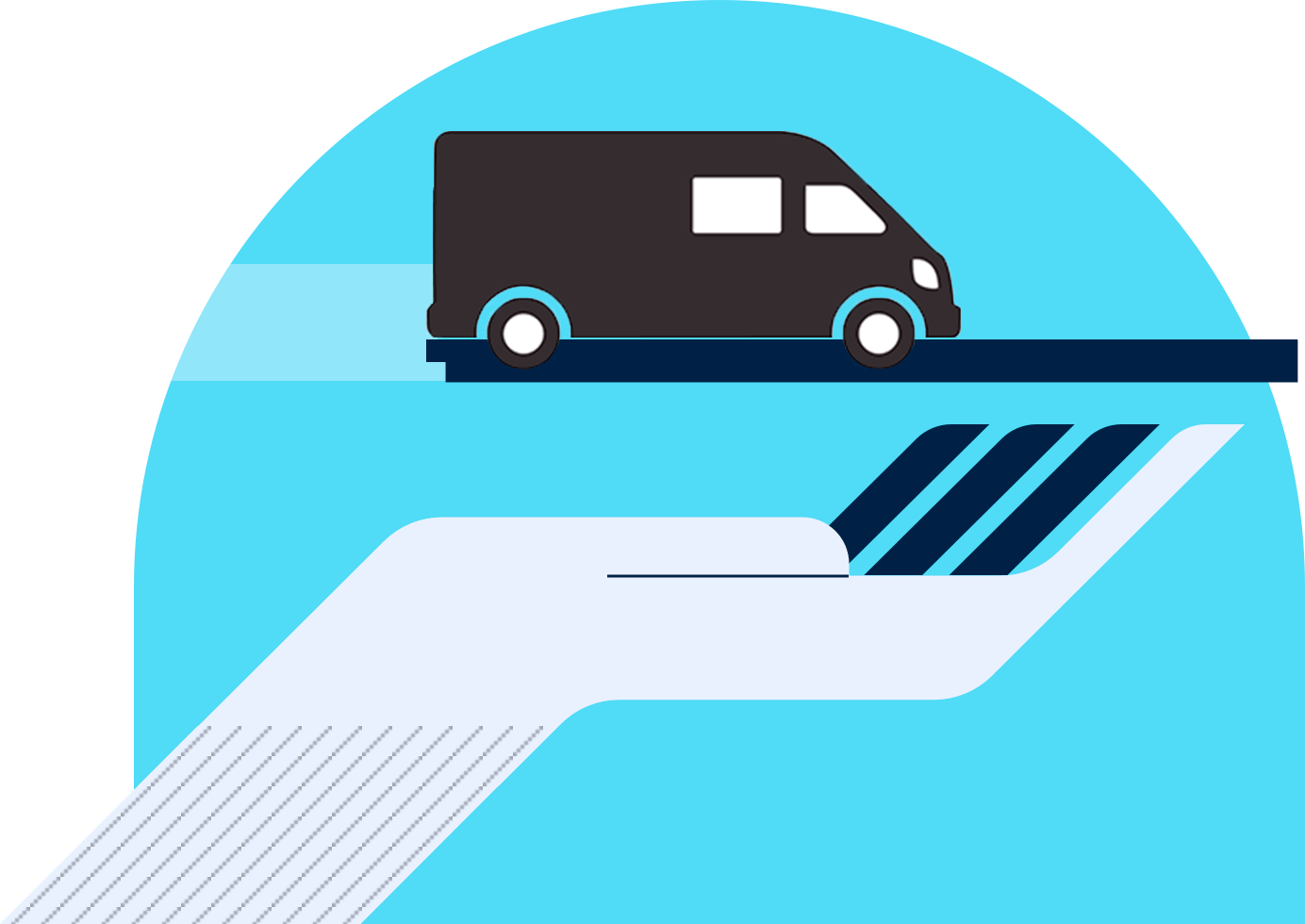 Specialized in
Great Volume
Campervans
Specialized in
Great Volume
Campervans
FURGOCASA specialty is Great Volume Campervans (GV Campervans).
If you are looking for a versatile vehicle, suitable for daily use in the city, an adventure trip or a weekend getaway, camper vehicles are your best choice.

A segment that grows season after season.

This is why motorhome manufacturers offer more models, new lines and more complete equipment every year, and an increasing number of small manufacturers and aficionados are using their ingenuity to come up with truly innovative proposals that win over their practicality.
Campervans are probably the most fashionable vehicles today. Advances in recent years have made them a very complete option for rental travel. Campervans have all amenities of a motorhome in a smaller vehicle: it does not exceed the width of a normal car, allowing greater mobility, access to tourist sites and freedom when it comes to spend the night. Perfect for couples with or without small children, this is the option FURGOCASA is offering for rent.
Motorhomes are large, integrated vehicles and generally have more living space. There are various types (alcove, low-profile, integrated ...) and finishes. Due to their large dimensions, it's difficult to park those vehicles outside specific overnight sites. They are most suitable for trips with the family or several people. In this case, FURGOCASA does not rent motorhomes.
A caravan is a camper trailer that is towed by another vehicle. They vary in size and design, from teardrop style to folding box trailers. They are often mistaken with motorhomes and campervans. We do not rent caravans.
Finally, there are Vans, which are normal vans, regularly used for commercial and personal transport, adapted to allow sleep in them. This would be the smallest, most versatile and basic option of self-propelled vehicles. In most cases it does not offer a shower or toilet. Even though it's a good option, at FURGOCASA we think that it is not the most suitable rental experience, as we understand that it is not like carrying your home with you.
Essential for traveling in Motorhome
Recommended routes to travel with your
rented RV Camper Motorhome