The Community of Madrid, known for its rich history and vibrant urban life, is also home to natural treasures that often go unnoticed. If you're a nature and outdoor enthusiast who also owns a campervan camper, you're in luck.
In this article, we'll take you on a journey to discover the best river beaches and places for swimming, where you can enjoy the coolness of the water and the beauty of nature without venturing too far from the capital. Additionally, we'll provide information on dining and overnight options with your campervan when visiting these charming locations.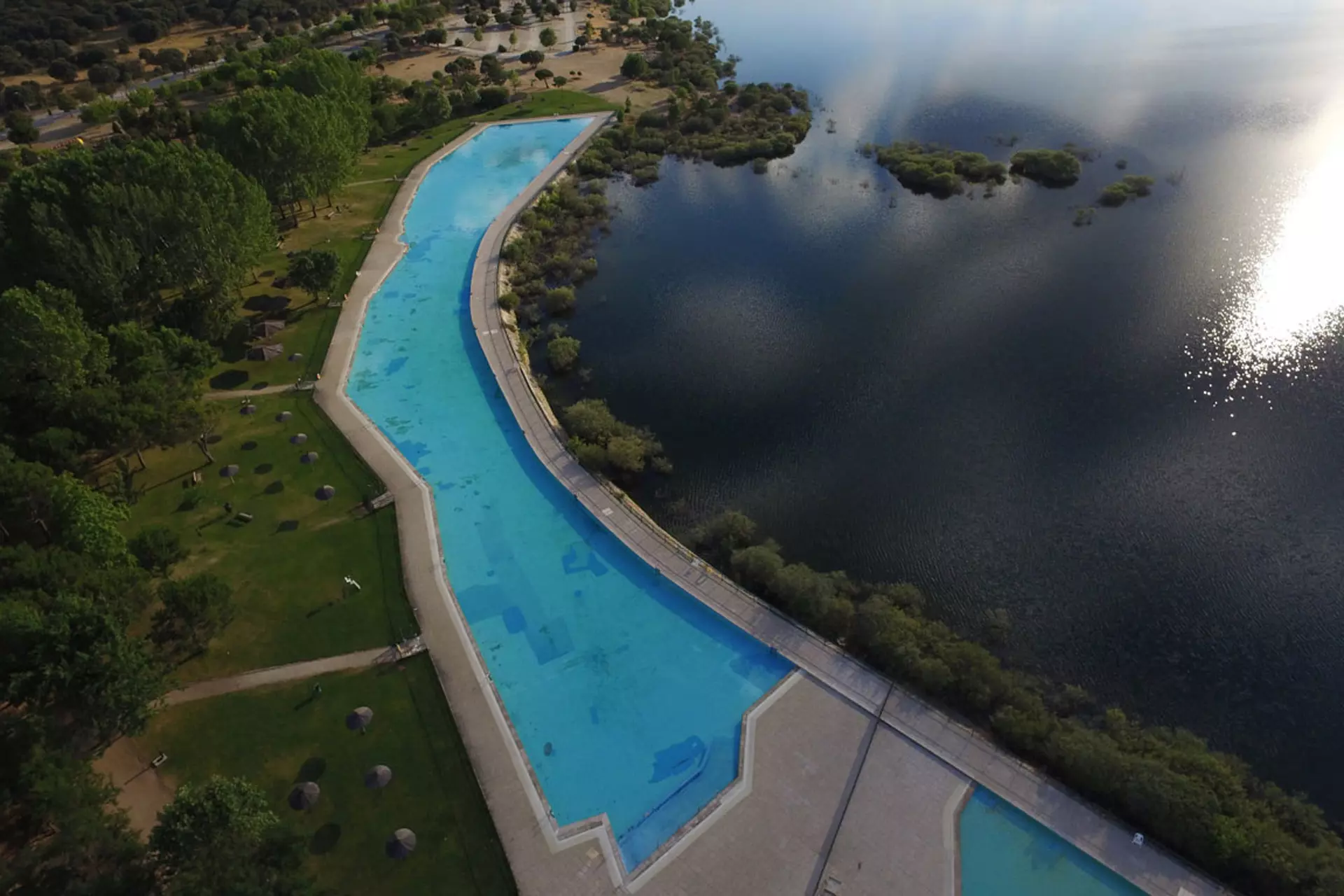 Riosequillo Beach, Buitrago del Lozoya:
Located about 75 kilometers north of Madrid, Riosequillo Beach is a natural oasis in the Sierra de Guadarrama. The Riosequillo Reservoir offers crystal-clear waters surrounded by beautiful mountain landscapes. In addition to enjoying swimming and sunbathing, you can engage in water sports like kayaking. To satisfy your appetite, you'll find nearby restaurants in Buitrago del Lozoya serving traditional and delicious dishes.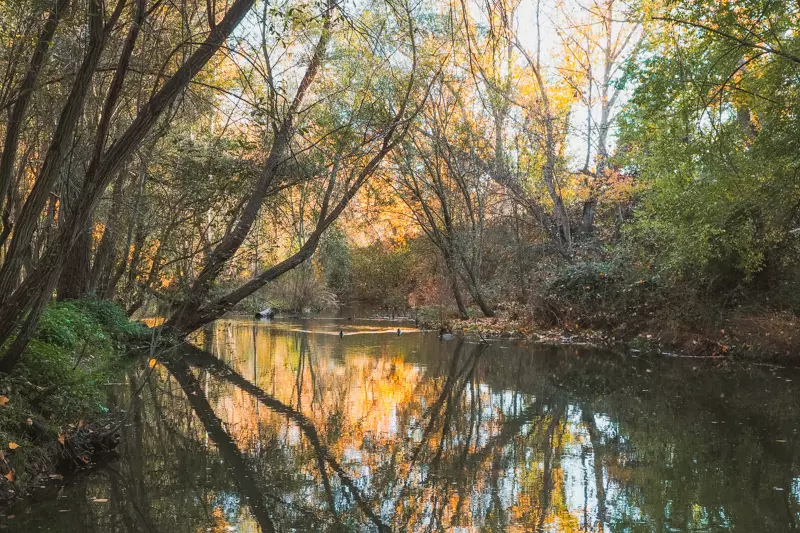 Recreational Area El Pardo, Manzanares River:
A short distance from the city, just 15 kilometers northwest of Madrid, you'll find the El Pardo Recreational Area along the Manzanares River. This place is perfect for a quick and refreshing getaway. Enjoy a day of picnicking and swimming in its calm waters. For a gastronomic experience, you can bring your own provisions or explore local restaurants in El Pardo.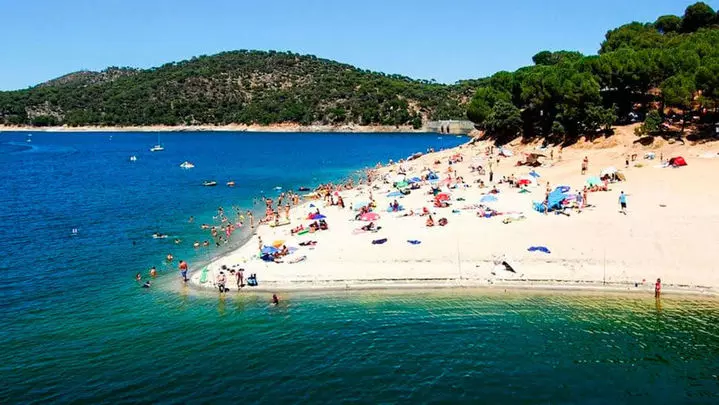 San Juan Beach, San Juan Reservoir:
Head southwest of Madrid and discover San Juan Beach on the San Juan Reservoir. About 74 kilometers from the city, this destination is popular among locals for relaxing and cooling off in the summer. With clean waters and a wide stretch of sand, it's an ideal place to spend the day swimming and sunbathing. There are picnic areas, but you can also explore nearby restaurants to savor local dishes.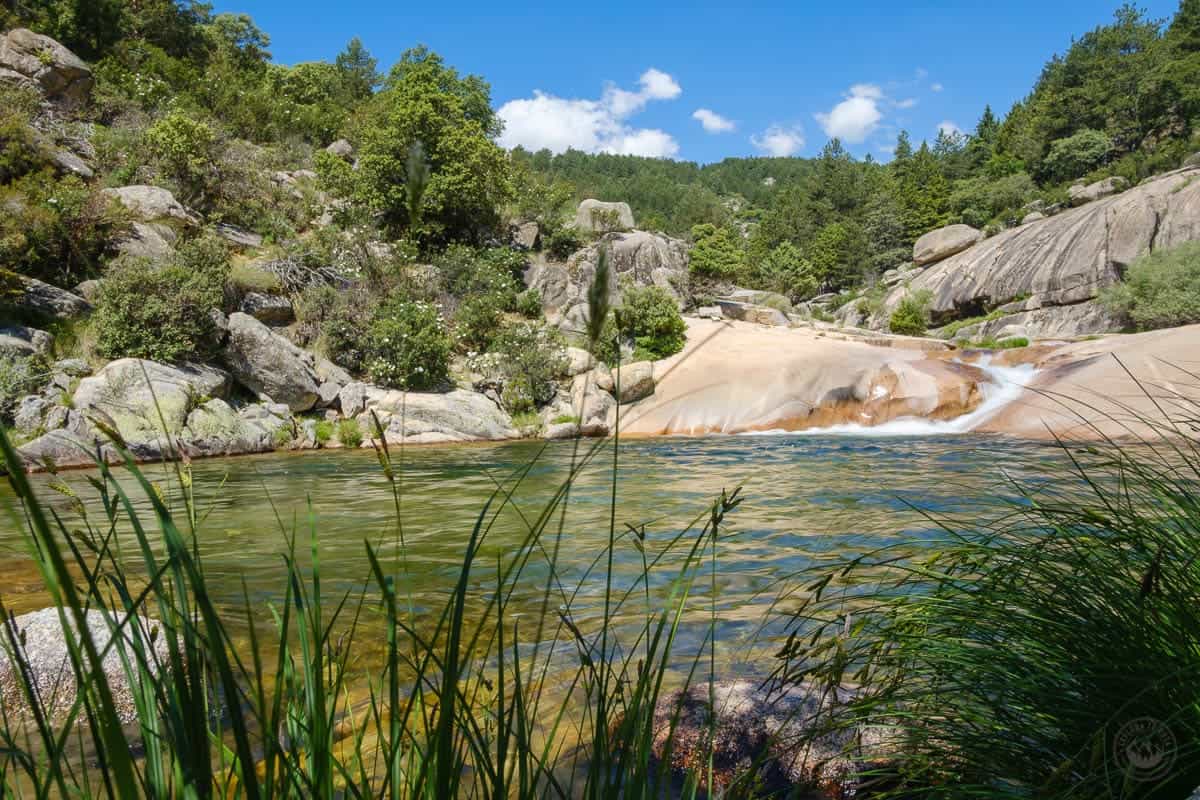 Charca Verde, Sierra de Guadarrama National Park:
If you're looking for a more natural experience away from the crowds, Charca Verde is a hidden gem in the Sierra de Guadarrama National Park, about 90 kilometers north of Madrid. Surrounded by lush vegetation and natural trails, this pool offers a peaceful setting for swimming in its crystal-clear waters. Pack a meal for a picnic and enjoy a day in the midst of nature.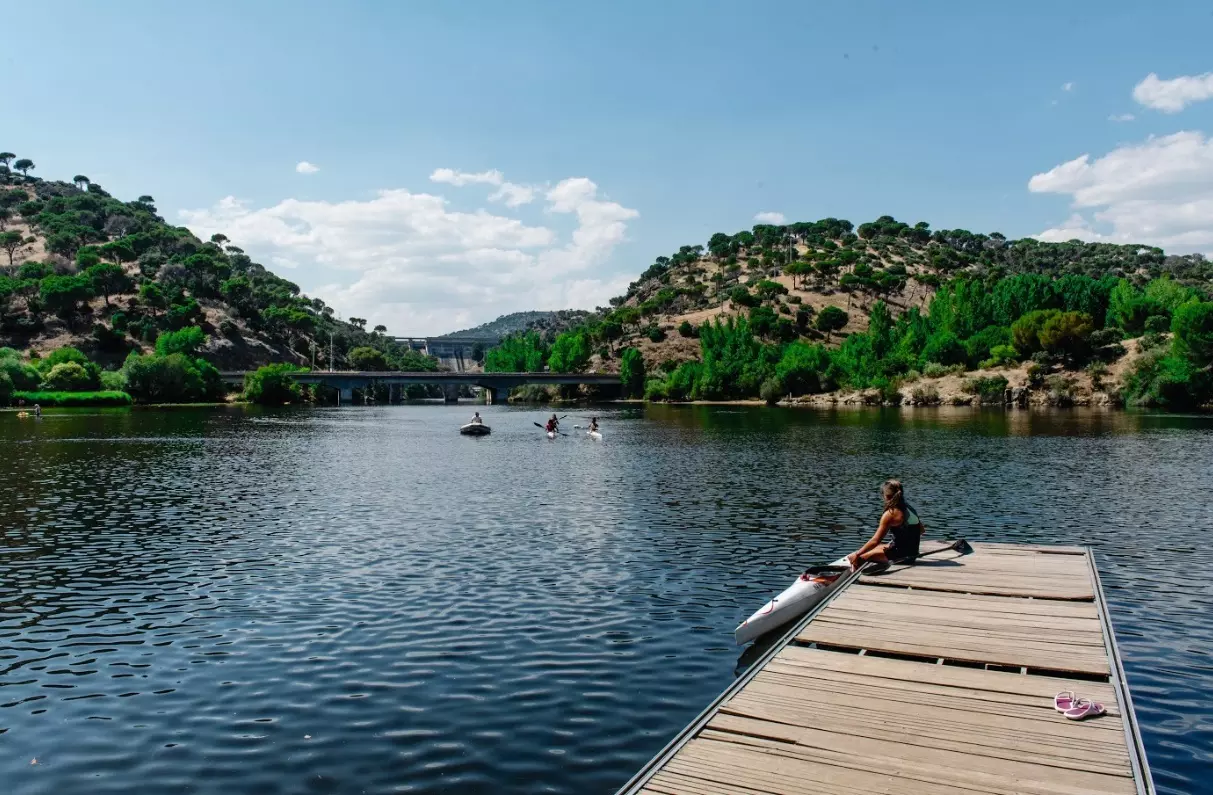 Picadas Beach, Picadas Reservoir:
Located southeast of Madrid, on the Picadas Reservoir, this river beach awaits you with calm waters and stunning views. Approximately 100 kilometers away from the capital, it's an ideal spot for a weekend getaway in your campervan. After a refreshing swim, you can explore dining options in the vicinity and try local dishes at nearby restaurants.
Dining Options After a Swim in the Community of Madrid:
After a day of fun in the water, you'll undoubtedly want to satisfy your appetite. Many of these locations have picnic areas where you can bring your own food and enjoy an outdoor lunch. If you prefer to leave the cooking to your campervan, you'll find a variety of restaurants and bars in nearby towns where you can savor delicious Madrid cuisine.
Where to Sleep with Your Campervan on a Route through the Community of Madrid:
If you want to extend your adventure and stay to enjoy more time in nature, several of these locations offer overnight options for campervans. Be sure to check local regulations and available services at each site. Additionally, there are specific campervan overnight areas in the Community of Madrid where you can park comfortably and spend the night.
In conclusion, the Community of Madrid is not only a destination for urban and cultural life but also a natural haven for campervan and nature enthusiasts. Explore these river beaches and swimming spots, immerse yourself in cool waters, and enjoy the serenity of nature, all just a stone's throw from the bustling city. With dining options and places to rest, your campervan camper experience in the Community of Madrid promises to be unforgettable.