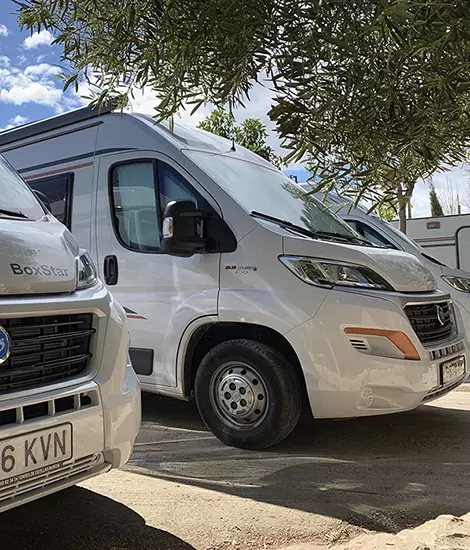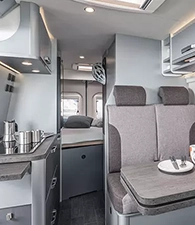 Maximum quality vehicles fleet
In FURGOCASA we are specialized in BIG VOLUME Camper Van vehicles. We have the best camper van models in the market. Take a look and choose the vehicle that best suits your trip.
How much does it cost to rent a Campervan?
Discounts of up to
-5%, -15% y -20%
in camper rentals exceeding 1, 2 or 3 weeks.
YOU WILL NOT FIND BETTER CAMPERS
FOR RENT AT A BETTER PRICE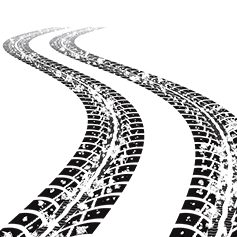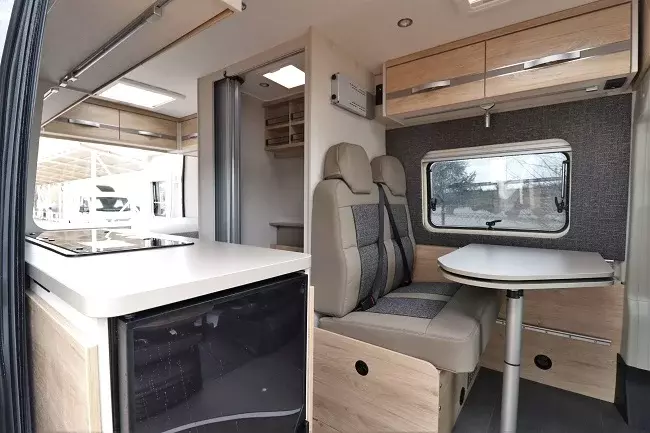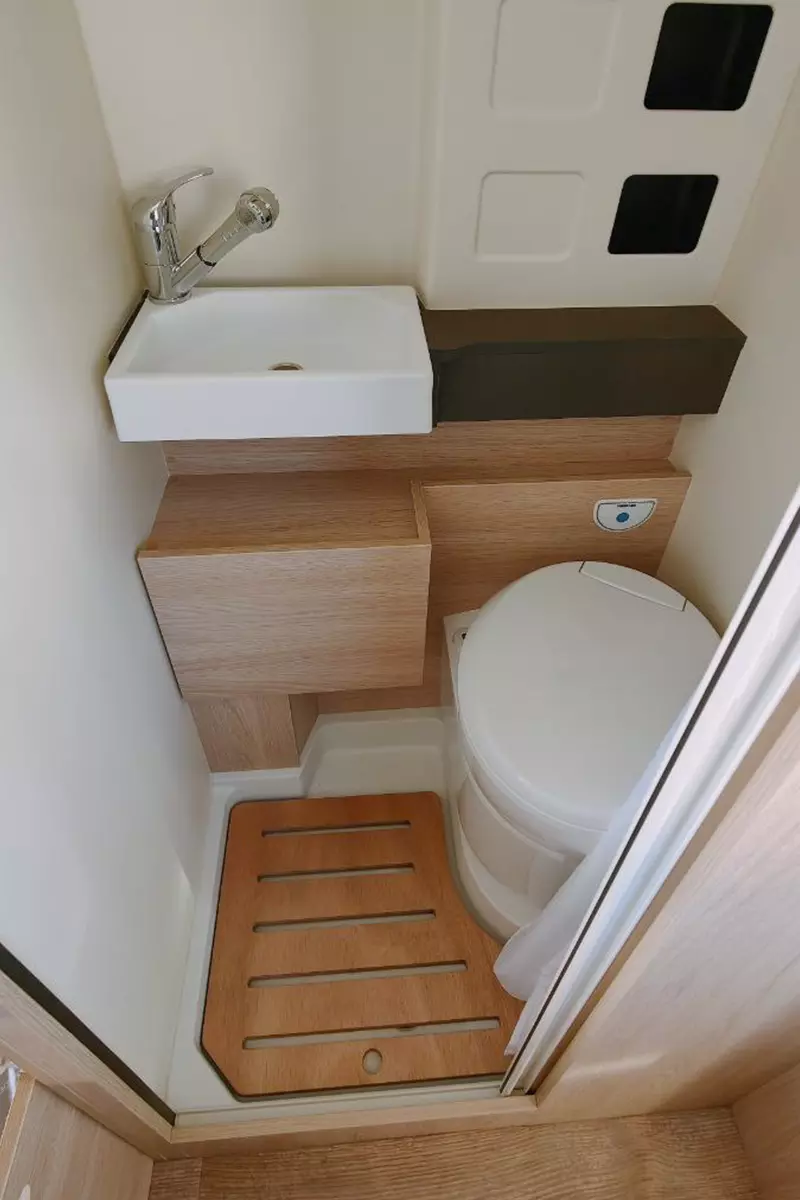 Great Volume
CAMPER VANS
Small Motorhomes for rent
If you are looking for a versatile vehicle, suitable for daily use in the city or to enjoy an adventure trip or a weekend getaway, the camper type vehicle is your ally.
The Large Volume Camper Vans have all the comforts of a motorhome in reduced dimensions. In our opinion, they are the perfect vehicles for two people.
In a length of 6 meters our campers have a lounge in the front area. The driver's and co-driver's seats turn around and form, together with the sofa, a space suitable for up to 4 persons. The central part houses the kitchen, fully equipped with sink, stove and refrigerator, and the bathroom, with standing shower and toilet. In the rear part is the bed (or beds; some models have bunk beds), with a standard size of 1.5 x 2 meters.
The width of our campervans is 2.10 meters (approx. 2.30 counting the mirrors), which makes them as wide as a normal passenger car. This allows you to move around more flexibly and, more importantly, to park in most towns and regulated parking spaces, whose width is limited to these measurements. With a larger vehicle (standard motorhome) we would have to park in specifically designated places, which would limit our mobility.
If you want to know more about our campers, please access the vehicle section of our website: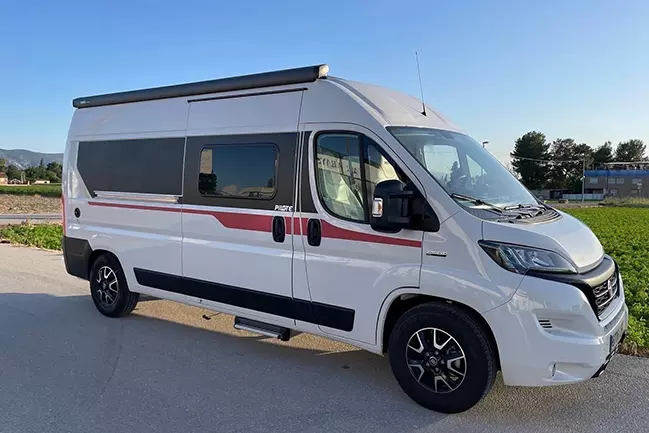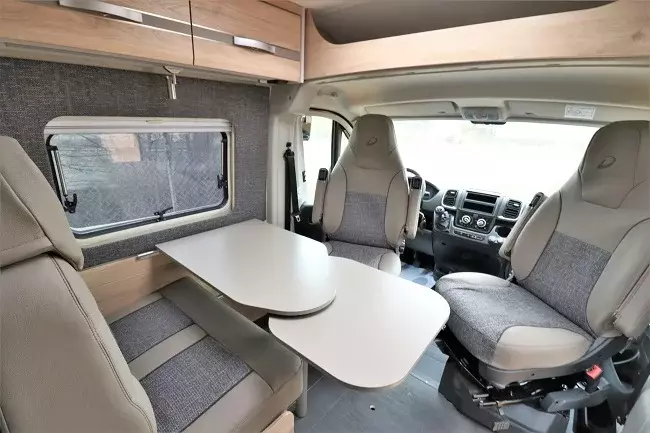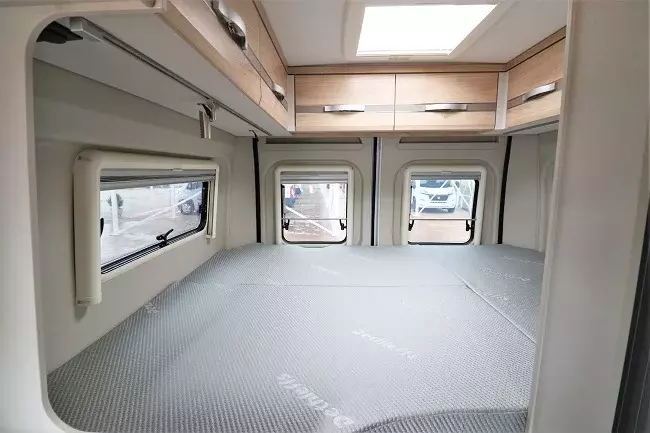 Extras and accessories included in the rent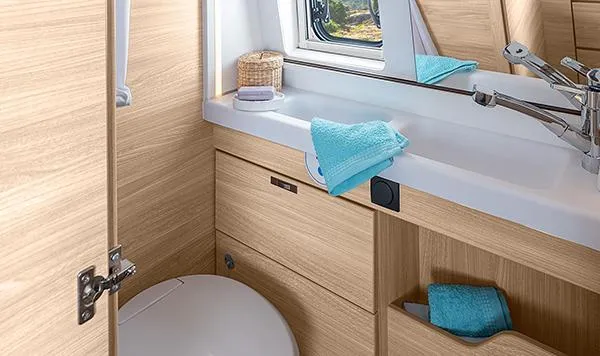 We deliver our rental Campervans with all the necessary extras and accessories for you to enjoy your rental to the fullest.

Bed linen, towels and the option to park your vehicle in our warehouse for the duration of your rental have an additional charge.


Unlimited kilometers
Aditional driver/s
Cookware

Camping kit
Linens (sup. 20 euros)
Bathroom towels (sup. 20 euros)
Pets allowed (sup. 40 euros)
Parking (sup. 5 euros day)
Travel with your bike in the trunk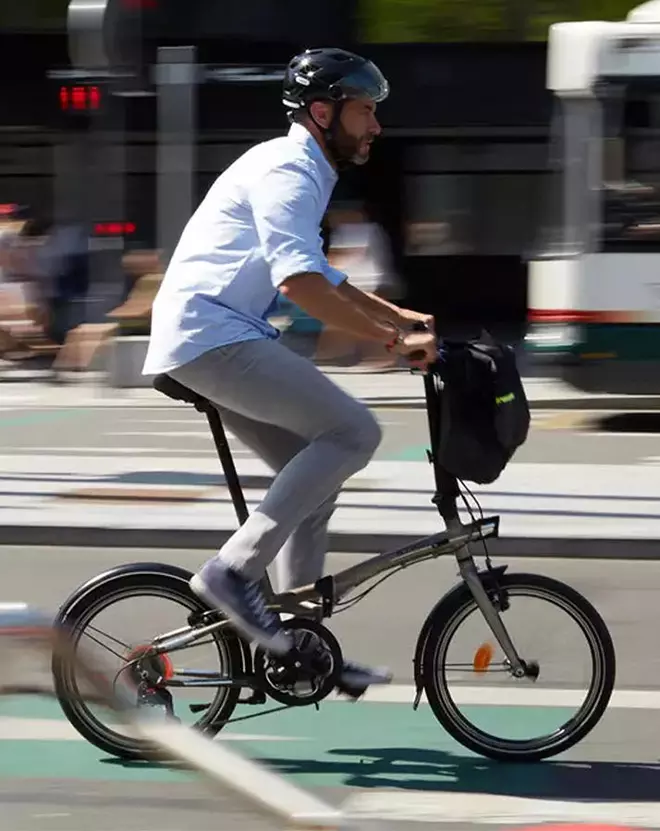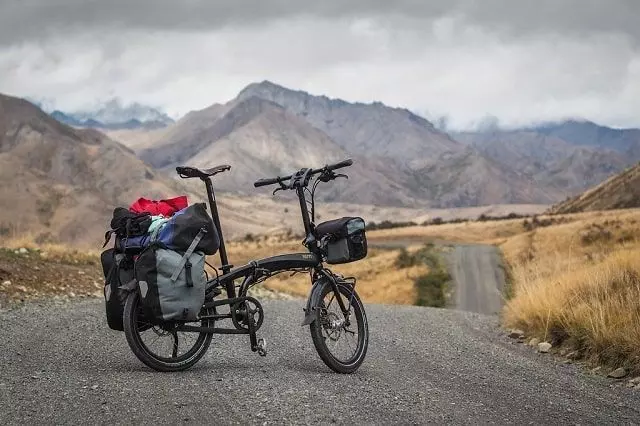 In FURGOCASA we have folding bikes for rent.
They are the ideal vehicle to carry in the trunk of your camper. They take up little space and allow you to move with maximum comfort once you arrive at your destination.
You can have them for 10 euros per day.
(Offer subject to availability at headquarters)
Save Motorhome rental
All our campers have an insurance suitable for the rental of vehicles without driver at all risks with excess.
The insurance includes 24/7 roadside assistance and its coverage is applicable in all the countries around us: France, Italy, Portugal, Morocco, among others.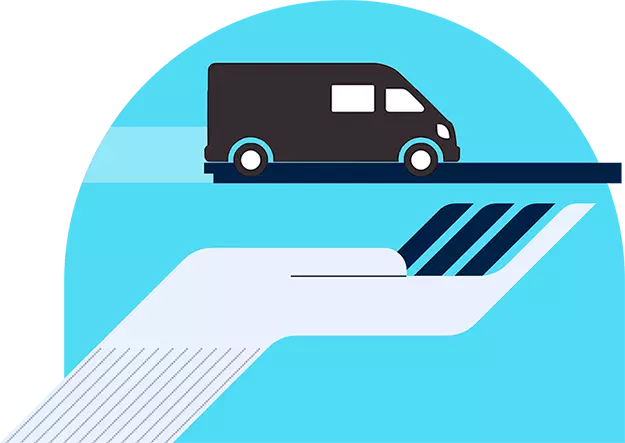 Essential for traveling in Motorhome
Best Campervans for rent: locations
OUR HEADQUARTES
Murcia - Casillas
Our main office is located in Casillas. Less than 5 kilometers from Murcia, the capital of the region and less than an hour from the beach and the mountains. Perfect location to start your trip.
We have a PARKING service at this location for the duration of your rental. The cost of this service is 5 € per day.
LONG TERM LOCATIONS
Available in Low and Mid Season
Albacete - Alicante - Almería - Granada - Madrid - Valencia
During the Low and Mid Seasons, in addition to Murcia, we also offer rental service in all these locations from a minimum of 14 days rental (minimum duration). The prices of these locations are slightly higher than those of our headquarters in Murcia.
These locations will be closed during the High Season: i.e. during the end of June, July, August and beginning of September it is only possible to rent at our Murcia location.
Rent motorhome RV in Aranjuez
Welcome to Aranjuez, a historic town located on the banks of the Tagus River in the Madrid region. With its beautiful gardens, royal palace, and rich cultural heritage, Aranjuez is a must-visit destination for anyone traveling through central Spain by camper van.
One of the main attractions in Aranjuez is the Royal Palace of Aranjuez, a stunning example of Spanish Baroque architecture. The palace was built in the 16th century and served as a royal residence for centuries. Today, visitors can take a guided tour of the palace and see its many ornate rooms and beautiful gardens.
Speaking of gardens, Aranjuez is also known for its stunning gardens and parks, which are a testament to the town's commitment to preserving its natural heritage. Some of the must-visit gardens in Aranjuez include the Jardín del Parterre, the Jardín de la Isla, and the Jardín del Príncipe.
For those interested in history and culture, Aranjuez also offers a wealth of museums and cultural attractions. Some of the most popular museums in Aranjuez include the Museo de Falúas Reales, which displays the historic boats that were used by the royal family, and the Museo de la Vida en Palacio, which provides a glimpse into the daily life of the Spanish monarchy.
When it comes to finding a place to park your camper van in Aranjuez, there are several options available. You can find several RV parks and campgrounds in the surrounding area, offering a range of amenities to make your stay comfortable.
Ready to explore Aranjuez by camper van? Our rental company is here to help you plan your trip with tips on where to go, what to see, and where to park your motorhome. Contact us today to book your rental and start your adventure!
Recommended routes to travel with your
rented RV Camper Motorhome
ARANJUEZ