The Tírig City Council in Castellón has set up a section within the soccer field, called the 'camper zone,' with the aim of establishing a specific recycling point for motorhomes. This location provides users with the ability to manage their wastewater in a regulated manner and obtain drinking water.
This advancement has been made possible through financial support of €25,000 provided by the Valencian Government, in partnership with the Valencian Federation of Municipalities and Provinces (FVMP) and the Valencian Anti-Depopulation Agenda (AVANT).
With this update in services, Tírig joins the network of AVANT Recycling Points. These are service areas that can be geographically located, designed to assist motorhomes when needed, and also offer the option to stay overnight at the site.
This project benefits not only those visiting the area but also enhances the visibility of Tírig and promotes tourism throughout all seasons of the year.
Tírig and its surroundings offer a unique combination of history, nature, and culture, making it an ideal destination for motorhome enthusiasts.
Explore Tírig: A Castellón Treasure in a Motorhome
Located in the heart of the province of Castellón, Tírig is a picturesque municipality that combines history, culture, and nature. Traveling by motorhome in Tírig offers you the opportunity to immerse yourself in an authentic corner of the Valencian Community.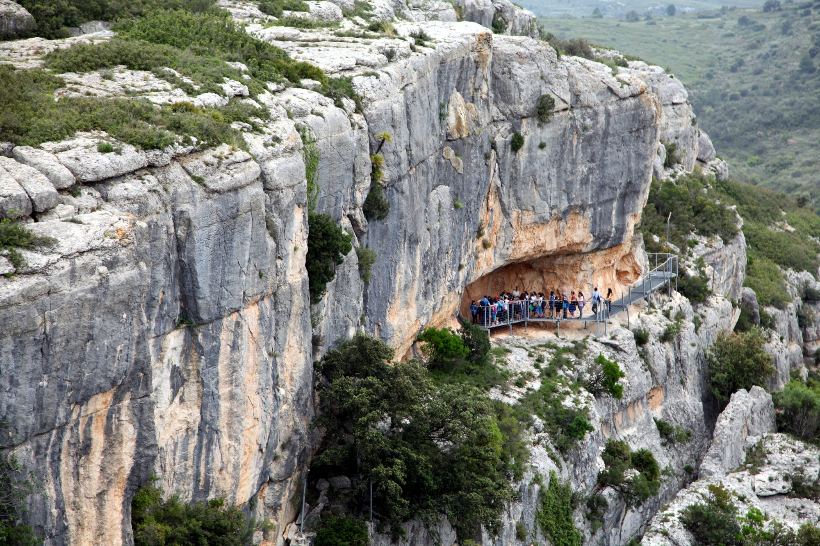 Valltorta Ravine: This impressive ravine is a time capsule that houses one of the most significant sets of rock art in Spain. The paintings, dating back to the Stone Age, offer a unique insight into prehistoric life and the artistic evolution of our ancestors.
Cova dels Cavalls: Located near Tírig, this cave is famous for its spectacular cave paintings. Images of horses, deer, and hunting scenes are living testimonies to the rich history surrounding this region.
Traditional Charm: The narrow, cobbled streets of Tírig, lined with old houses, transport you to a bygone era, offering a serene and relaxed atmosphere.
Local Hospitality: The warmth and friendliness of its inhabitants make Tírig a special place. They are always ready to share stories, traditions, and recommendations to enrich your visit.
Events and Festivities: Tírig proudly celebrates its traditions through local festivals and events. These celebrations provide a window into Valencian culture and offer the opportunity to taste typical cuisine.
Motorhome Facilities: With its recycling point for motorhomes, Tírig ensures that travelers have access to essential services, ensuring a comfortable and enjoyable stay.
Tírig, with its rich history and natural beauty, is a must-visit destination for motorhome enthusiasts. Whether you are drawn to its prehistoric heritage or its traditional charm, this corner of Castellón awaits you with open arms. Embark on an adventure and uncover the secrets of Tírig!