The designated motorhome parking area in Alfaro, a recent addition to the city's tourist attractions, is set to open its doors to coincide with the Pilar Bridge holiday. Successfully completed by the local company Construcciones Alberto Varea, this project is ready to welcome visitors.
José Luis Segura, the Councilor for Urban Planning and Public Works, comments: "We received the completed work a couple of weeks ago. Being a municipal area, there are no additional procedures needed. We are excited to welcome visitors during the upcoming holiday."
This project was conceived in 2020 as part of a Participatory Budgeting initiative. The final construction phase was carried out in 2022 with an initial investment of 70,163.74 euros. However, due to economic challenges, the first contracted company had to halt operations in April. Construction resumed in August with an additional investment of 39,993.24 euros, culminating in a plot of 1,082 square meters.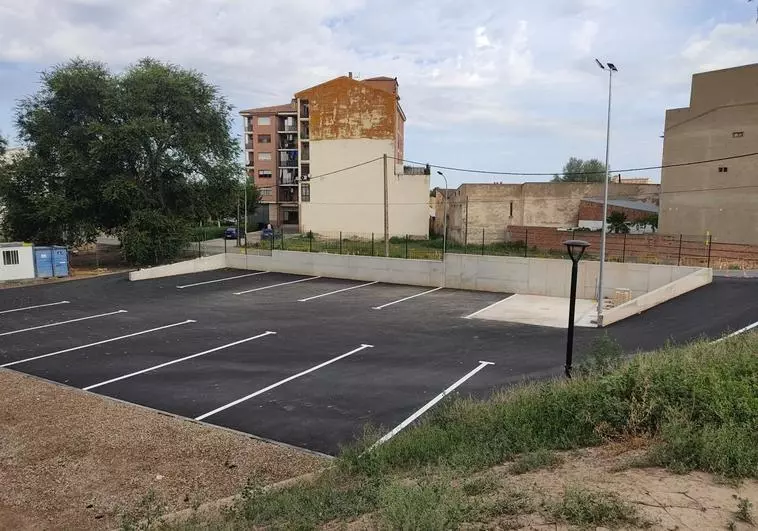 Features and Regulations of the Space
Coinciding with the completion of the work, the official ordinance regulating the use of the space was published in the Official Gazette of La Rioja on September 26. This ordinance extends eligibility for parking in the area to approved living vehicles. The space has thirteen sizable parking spots, facilities for water supply and gray water drainage, as well as a waste container. According to the ordinance, the maximum permitted stay is 72 hours, with the condition that you cannot park again until a day has passed.
If you're planning to travel through Alfaro in your motorhome during the Pilar Bridge holiday, this new space represents an excellent parking option.
Alfaro: A Unique Destination to Explore by Motorhome or Camper
Alfaro is a town located in the Autonomous Community of La Rioja, in northeastern Spain. Known for its rich history and natural beauty, Alfaro is an ideal destination to explore by motorhome or camper for several reasons:
Historical Heritage
San Martín Church: This church is one of the largest in La Rioja and a perfect example of Baroque architecture. You can park your motorhome nearby and explore this architectural gem on foot.

Roman Ruins: Alfaro has a rich history dating back to Roman times, and the archaeological remains provide a fascinating window into the past.
Natural Spaces
Sotos del Ebro Nature Reserve: This is one of the most important natural spaces in the region, where you can enjoy activities like hiking, bird-watching, and fishing. It's ideal for parking your camper and enjoying nature.

Local Agriculture: The area is known for its fruit and vegetable production, making it an excellent place to stock up your motorhome with fresh seasonal produce.
Activities for All
Hiking and Cycling Routes: Various routes will take you through stunning landscapes, perfect for a day trip with your motorhome.

Gastronomy: You can't leave Alfaro without tasting the local cuisine, which includes wines from La Rioja and traditional dishes. Many places offer take-out options, perfect for enjoying in the comfort of your vehicle.
Motorhome Facilities
As previously mentioned, Alfaro now offers a new parking space for motorhomes, making it even more accessible for those traveling on wheels.
Given the combination of historical heritage, natural beauty, and diverse activities, Alfaro is an ideal destination to explore by motorhome or camper. The new parking space makes it easier than ever to enjoy all that the city has to offer.